It's Monday again! Usually Mondays are met with cringes and sighs, but we've been trying to make them joy filled and exciting this month by introducing you lovelies to new sponsors. We're celebrating our blog turning 2 years old, and thanking you, our readers, for your support and followship. Each week one lucky reader has won a generous giveaway provided by each of our sponsors! We're so grateful for the opportunity to have these giveaways, we cannot thank our sponsors enough. We've had a great response thus far, and the month isn't even over yet!

This week's sponsor is from a lovely jewelry shop on Etsy called
Yameyu
. The jewelry found at
Yameyu
is handcrafted, in designs that are simple, feminine and modern. The jewelry pieces make excellent gifts for the bride, members of the bridal party, mothers of the bride and groom, flower girls, anybody!
Below you will see a few of our favorite finds that
Yameyu
has to offer: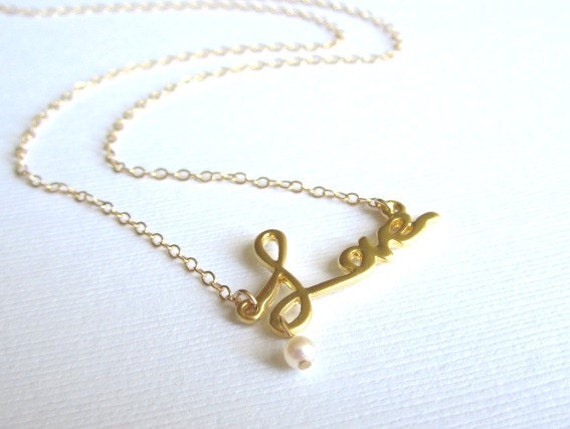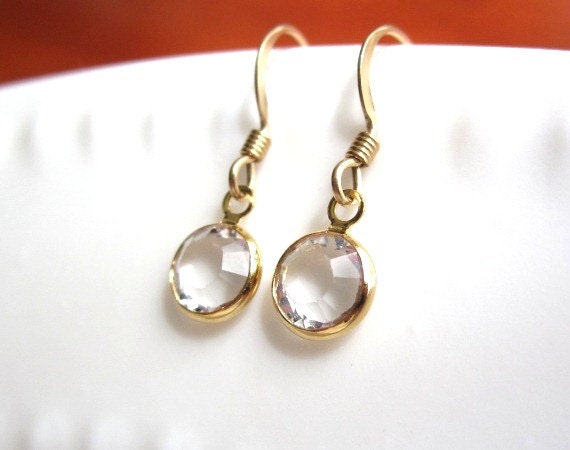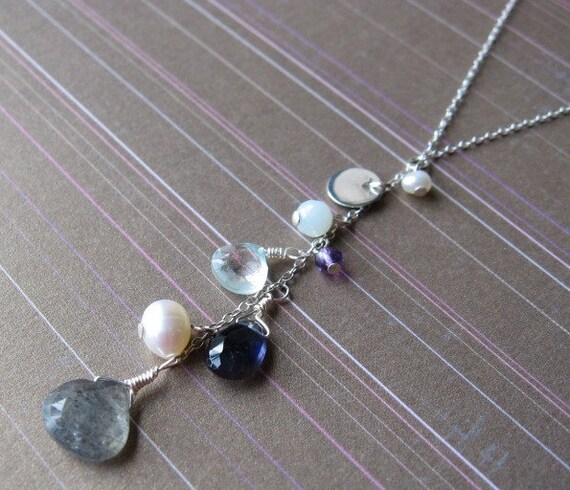 Each piece is so darling and delicate, truly. I love the cherry jade in the first piece-I actually never heard of jade being of any other color than the green I've known it to be.
The "Love" necklace so reminds me of Carrie Bradshaw in the
Sex and the City movie
! It was on her key chain. Remember when it fell on the floor, and that's when she knew what the password was to find the hidden love note emails from "Mr. Big"???...
Anyway,
I love this necklace! It's perfect for the bride, or to give to her bridesmaids to pass on the love.
The earrings are super sweet and would make for perfect bridal accessories. The last piece is for any occasion really, I just love the different hued gems and pearls.
Enjoy FREE SHIPPING (US residents only)
this month when you place an order with
Yameyu
!
Use coupon code: 2FREESHIP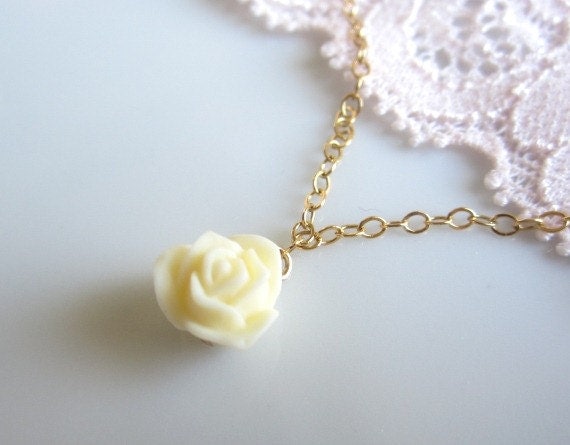 The charming and sweet
Simple Rose Necklace, seen just above, is our fave for two reasons. One, it
makes the perfect bridal accessory for the bride or even the flower girl! And two, one lucky reader will have the opportunity to win this very necklace! Yippee!! Who doesn't love jewelry, or to win jewelry for that matter?!? To enter to win this giveaway, fill out the widget below! Thank for your participation and GOOD LUCK to all!
**Open to US residents only!**