Do you ever look outside the "normal" spots to find decor for your weddings and events? Have you looked into
One Kings Lane
? If not, you might be missing a few gems that would be PERFECT to add to your wedding decor, and save some $$$ in the process! I highly recommend putting this site on your watch list to see what they come up with in their weekly sales. Supplies do run out, there is usually only one of everything, but wouldn't it be great to have that "one" thing you were looking for before someone else grabbed it up, especially for your wedding?
I suggest checking them out and singing up for their newsletter and then watching their newsletters for the theme of your event, which might fall under categories of French Farmhouse, Rustic Antiques, Moroccan Dreams, Bohemian Chic, etc.
Here's a few things that are on sale as I am writing this, they might be gone by the time you check it out, but their stuff is gorgeous, IMO!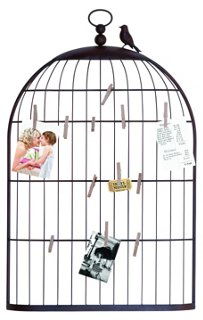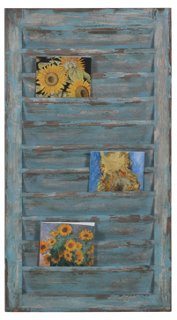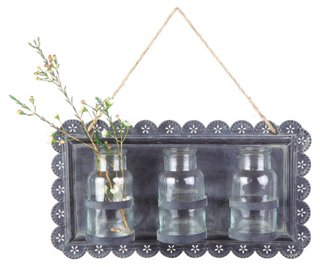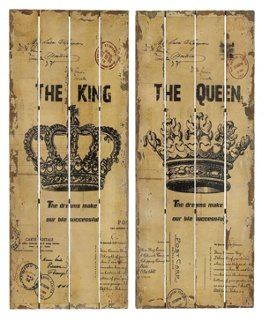 I am thrilled to see a
shutter memo holder
and the
vintage birdcage photo holder
! Both of those are perfect for weddings. The memo holder can be the holding spot for guests cards, the birdcage photo holder can be the escort card holder, and vise versa!
The tin and glass votive holder, the "
king and queen
" wall decor pieces and the fabric bunting banners would add whimsy to any event space. The king and queen signs would be great to place on the wall behind the seated Mr. & Mrs. at the reception! The
fabric banners
would be perfect hanging above the guest book and escort tables!
What are you waiting for, got check out
One Kings Lane
and see if other things might tickle your fancy!