Ever stop and wonder what is considered proper wedding etiquette as you are going about your wedding planning process? The next few tips are from Amber Harrison, Wedding Paper Divas Style & Etiquette Expert, we heart these tips and think our readers will benefit from them. You might giggle and you might have a take-away or two! Read on and let us know if you've ever encountered any of these scenarios!
When Common Sense is Not so Common!
Planning a wedding can be stressful, we get it. There are so many arrangements to be made, so many things on a bride's to-do list, you can totally psych yourself out. But it's no excuse to forgo etiquette and throw your manners out the window. You may be surprised but we've seen our fair share of couples make what should have been easily avoidable faux-pas. So, here's a quick and easy list of what not to do, when you and your partner say, "I Do."
Never…
Ask your bridesmaids
to drop a dress size or two
. Never, ever okay. Yes, this is your big day – meaning you decide what the bridal party wears, the hairstyle and make-up. But never ask a bridesmaid to dye their hair, or change their physical appearance.
(Source)
Ask guests for more money.
Remember this story[huffingtonpost.com]
? Ladies, to quote the old-adage, never look a gift horse in the mouth. While modern wedding registries such as Honeyfund are totally appropriate, requesting cash outright is not. And no matter the quantity or quality of the gift, every present should be accepted with thanks and grace.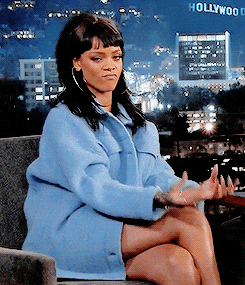 (Source)
Do not…
Slam down too many glasses of champagne
. The last thing you want to do on your big day is imbibe too heavily! Nobody wants to be that guest at a wedding, let alone that bride. After the ceremony and throughout the reception be sure to stay hydrated with water, and try to eat too! You've got a long night ahead, many family and friends to connect with and a dance floor awaiting!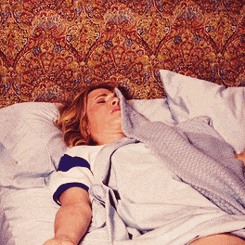 (Source)
Please avoid…
Being Glued to Your iPhone
. While guests usually get the brunt of complaints on this topics, brides should be wary of incessantly texting or taking photos too! If you want your guests to unplug, get off their phones and be present in the moment on your big day – you must also lead by example!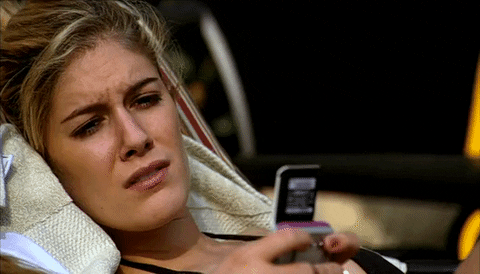 (Source)
Last but not least don't…
Skip the thank you card
. Sending a thank you note might seem outdated in this digital world. But the rare commodity is something truly appreciated by guests. Everyone deserves a little note of appreciation and for weddings especially, a thank you note is a downright necessity. And there are plenty of modern and fun twists on thank you notes these days, from
cutesy lists
to
custom photo postcards
.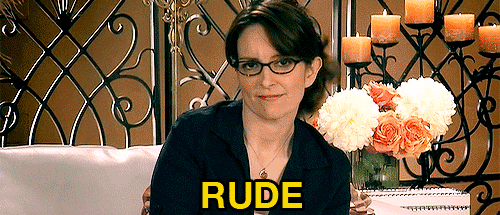 What are your take aways from this? I agree with all! Put the weight shame down, don't ask for more money, put the bottle down, especially before ceremony or at the reception, put your iPhone away, and don't skip the thank you's! As funny as the "gifs" are, this is spot on with etiquette tips! Thanks to Amber Harrison for sharing your wedding etiquette tips with us!